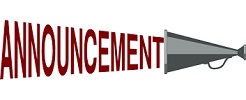 Envision is excited to announce the preliminary Vortex All-Star Cheerleading teams for the 2015-16 season.
Mini Squad (level 1):  Bryanna B, Gabriella C, Mia C, Jasmine E, Sofia H, Kamara H,  Lily L, Melia Kailyn R, Emma Mae S, Zoe S, Katie Z
Youth Squad (level 2): Aubrey D, Katie E, Anna G, Brook G, Hailey G, Peyton G, Tamara H, Gianna K, Samantha K, Adrianna N, Samantha N, Kelci O, Kailyn R, Ilana S, Tia S, Peyton T, Lexi V, La'el Y
Junior Squad (level 3):  Julianne A, Sierra A, Alyssa C, Delaney F, Joshua H, Jacqueline L, Kitty M, Ta'Mia R, Siobhan S, Hanna T, Amirah W, Katie W
Exhibition Squad:  Lia D, Gabriella J, Reagan P, Hiro R
Congratulations to all.  We look forward to seeing you at practice in June!
2015-16 Vortex Cheerleading Squads