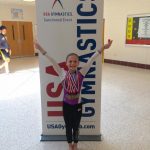 Another BIG win at the USA Gymnastics State Competition!  Congratulations to Angelina Bartolini, NJ Level 7 All Around Champion.
1st place – All Around
1st place – Floor Exercise
2nd place – Vault
3rd place – Balance Beam
6th place – Uneven Bars
All of us at Envision Gymnastics are proud of your accomplishment. Good luck at Nationals.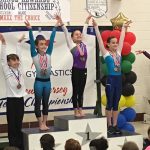 We See Potential In Every Child
Got a little tumbler at home who might enjoy gymnastics? Then we've got the classes or programs to fit your schedule and her age, maturation and physical ability. Call us at (609) 261-1140 to schedule a free trial class today.
Congratulations To Our Level 7 All Around Champion