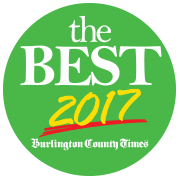 WE ARE KICKING OFF FALL REGISTRATION  TO CELEBRATE ENTERING INTO OUR 30TH YEAR!

We are celebrating 30 years of being a part of the Eastampton Township and  NJ gymnastics and cheerleading communities with an entire week of special registration deals! This will begin with the Annual Registration Open House on Saturday, August 4 from 10:30 AM to 12:30 PM.
Look below for each day's special deal!
From Saturday, 8/4 to Friday 8/10: Register for Fall at last year's tuition rates (sorry, teams cannot be included). This includes all tuition you prepay this week. You can call us, email us, or register in person.  On vacation?  Call us or email us no later than Friday, 8/10/18 and we will honor the last year's tuition deal with a credit card payment!
Saturday, 8/4 — SUPER SATURDAY! Register in person today (10:30 AM to 12:30 PM) and not only will you receive last year's tuition rate, but you will also get a Gift PLUS we will guarantee your spot in the class of your choice!  Remember that certain days and times fill quickly…
Monday, 8/6 — FUNDAY MONDAY! Register today and get either a Play Group or Open Gym Free Pass for 1 month. Plus the "last year's tuition" deal above!
Tuesday, 8/7 — TWO'S DAY! Register with a friend today and each receives 1/2 Off their Annual Registration Fee! Plus the "last year's tuition" deal above!
Wednesday, 8/8 — WHOLE FAMILY WEDNESDAY! Register your family today and receive $25 off the Annual Family Registration. Plus the "last year's tuition" deal above!
Thursday, 8/9 — THROWBACK THURSDAY! Register today and receive your child's year of birth off the annual registration fee (i.e. born in 2014 gets $14 off!) Plus the "last year's tuition" deal above!
Friday, 8/10 — DROP 'N PLAY FRIDAY! Register for Fall AND our August Drop Off Party and get an additional $5 per child off the cost of the Drop Off Party!  Plus the "last year's tuition" deal above!
For more information, call us at 609-261-1140.  For 2018-2019 class schedules, click here.
Is Your Child Ready For Gymnastics?
Envision Gymnastics is happy to offer a free trial class.  It's a great way to check out the sport in an age-appropriate class with an experienced gymnastics coach!  Call us at 609-261-1140 to learn more.